A true video memory test!
Version 1.7 (including VMTCE v1.21) from 16.10.2008. (650 KB)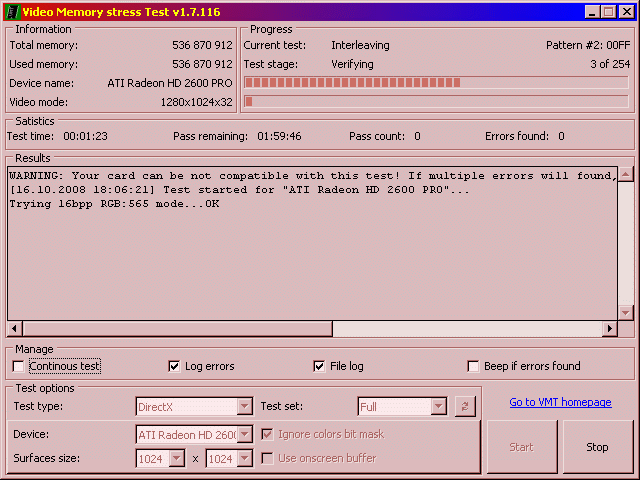 This test allow you to completely test your video RAM (accessible to DirectX). The best way to check stability after overclocking ;)
The archive contains a README file, which must by readed before of program use.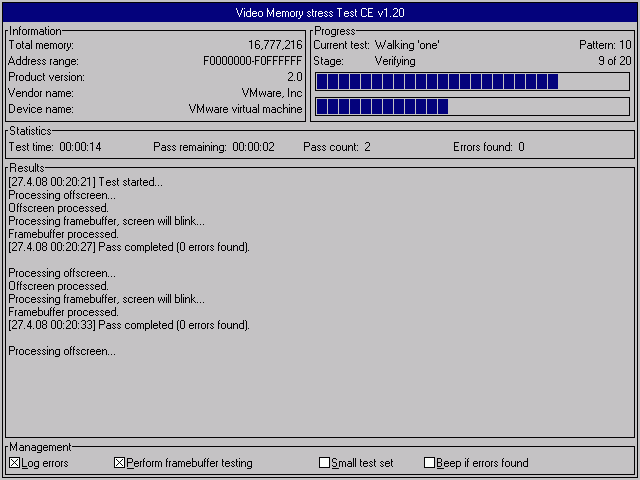 Archive including a boot image with boot-version of program (Video Memory stress Test CE).

Floppy-version of boot image with install script can be donloaded here: http://mikelab.kiev.ua/PROGRAMS/vmtce_flp.zip.